Why is a Radar Key so big?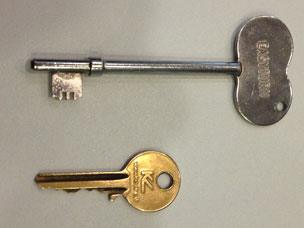 The first and obvious reason is that at 4 inches long you will have to work hard to lose it….
The more functional reason is that the length allows for two heads, one at either end. The first is designed to maximise leverage and the other, shaped like a bow, improves grip and is ideally suited for someone with arthritis.
But there is no doubt that the size, and not just length but also general scale and bulkiness, mean that when using a radar key it is easier to locate it and grasp it in a bag or pocket.